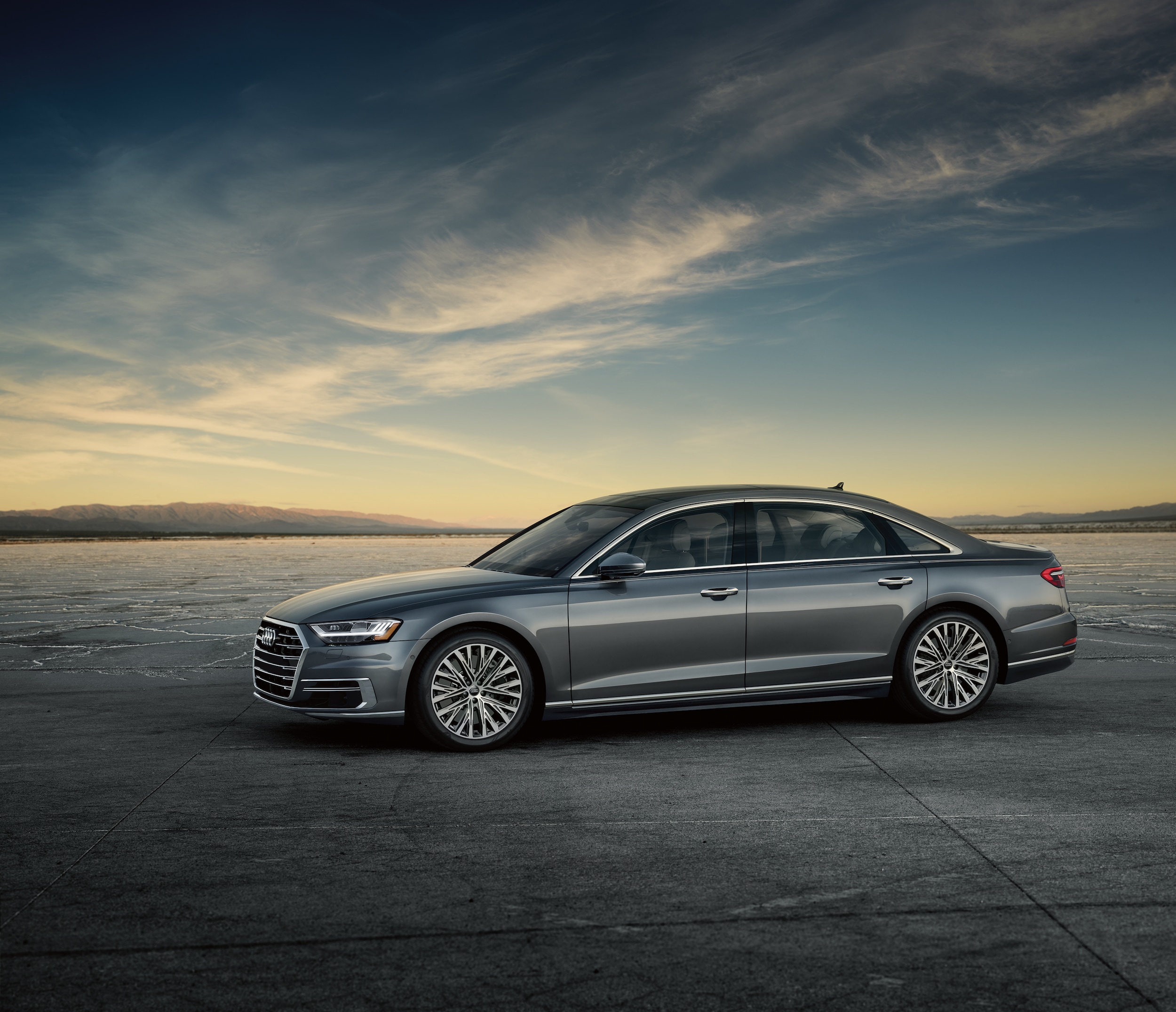 While the exterior of the 2019 Audi A8 looks similar to that of the 2018 Audi A8, the interior has seen major growth that makes the 2019 one you won't want to miss. Here are a few ways the 2018 and the 2019 Audi A8 differ.
Exterior - Over-all the 2019 Audi A8 has gained two inches in length and one inch in height. This makes for a much roomier car, with added space for those in the front and those in the back, and gives any passenger the elbow room to stretch out. A closer look will show slight exterior differences, such as an angular grille and a long horizontal taillamp, but most of the exterior remains the same.
Interior - The cabin of the 2018 Audi A8 is nice, but the 2019 Audi A8 cabin is even nicer. Comfortable seats, lavish features, and impressive tech make for one outstanding ride in the Audi A8. The biggest difference? The infotainment system. Now a dual-screen system, the touchscreen has been lowered for easy driver access and is customizable based on your specific preferences. You can also add the 12.3-inch high-resolution virtual cockpit behind the steering wheel as well as a rear seat foot massager and a rear seat connectivity package that features two detachable Android tablets with a DVD player.
Mechanics - As of right now the 2019 Audi A8 only offers one engine, a 3.0-liter turbocharged V6 that comes with more horsepower and torque than the 2018 version. There is talk of a 460-horsepower engine, though, and, with the new mild-hybrid system, drivers will enjoy the fuel-efficiency of the one engine.
While these are only some of the many differences between the two Audi A8 models, we suggest stopping by our Paul Miller Audi dealership to take a closer look. Our sales consultants would love to go over every difference and similarity and are available to answer your questions at any time!