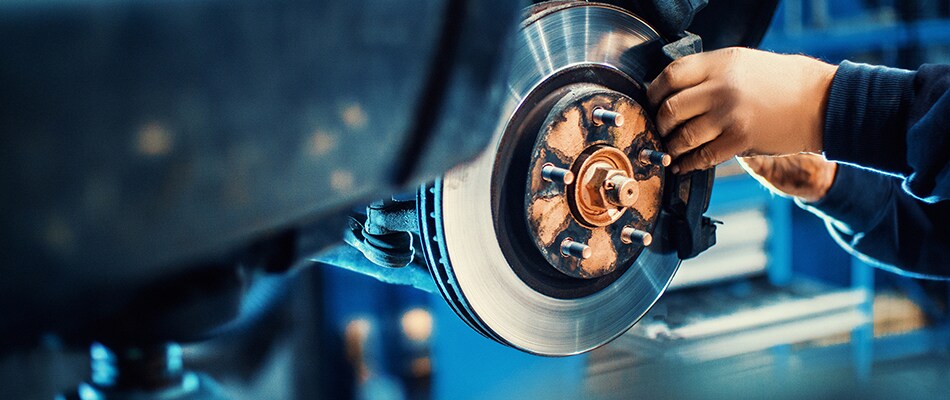 Rotor Replacement and Brake Repair Service Available at Paul Miller Audi in Parsippany, NJ
Schedule Your Audi Brake Repair In Parsippany
When you're behind the wheel of an Audi car or SUV, it's all about the acceleration and carving those West Orange corners. But, you can't have an excellent and safe drive without taking care of your Audi's brakes.
What Type Of Brake Service Does My Audi Need?
The brake system has multiple parts: the brake pedal, brake line, brake fluid, calipers, brake pads, and rotors. Each of these can become damaged with use and will require routine maintenance and/or repairs frequently. The good thing about the brake system is that it will let you know which brake problem has arisen. These warning signs include:
Squealing - If you hear a loud squeal when you apply the brakes, this is a sign that your brake pads have worn and need to be replaced.
Shuddering - If your car shakes when you slow down or stop, this is a sign that your rotors have warped and should be serviced.
Spongy Brake Pedal - If your brake pedal goes all the way to the floor or feels like it's softer than it should be, this is a sign that something is wrong with your brake fluid or brake line.
Warning Light - If a red or orange brake warning light appears on your dash, don't ignore it. This is a sign that something is wrong with your brake system.
If you notice any of these red flags, don't hesitate to contact our Paul Miller Audi dealership to schedule a brake service appointment. You can use our online service scheduling tool from any Livingston, Wayne, NJ, or beyond area or take the short drive from Morristown or Caldwell today!
Hours
Monday

9:00 AM - 8:00 PM

Tuesday

9:00 AM - 8:00 PM

Wednesday

9:00 AM - 8:00 PM

Thursday

9:00 AM - 8:00 PM

Friday

9:00 AM - 6:00 PM

Saturday

9:00 AM - 5:30 PM

Sunday

Closed