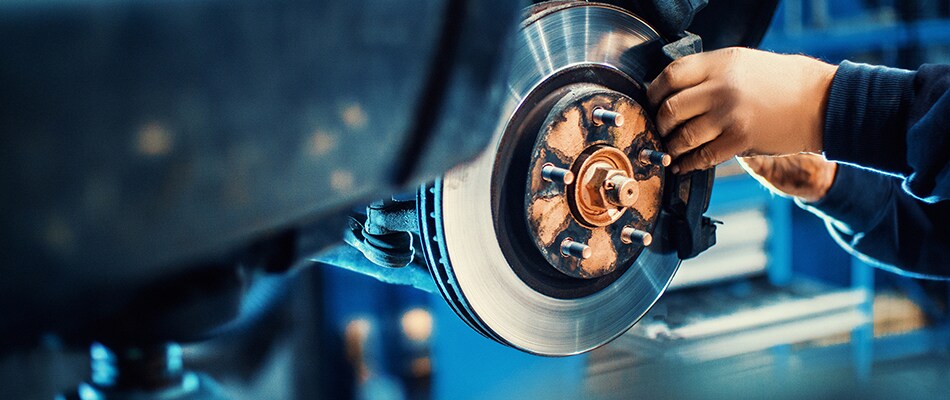 Rotor Replacement and Brake Repair Service Available at Paul Miller Audi in Parsippany, NJ
Along with motor oil changes, brake and rotor replacements are one of the most crucial auto services that is needed. How well your vehicle brakes is directly connected to your safety on the road and your vehicle's performance. If you think that it's time for brake repair or rotor replacement, you can count on our team of automotive specialists for the service that you need.
Find out why so many in the Parsippany, NJ, area trust us with their brake service and when it may be time to bring in your vehicle.
How Do I Know When My Vehicle Needs Brake Service?
Several indicators point to you needing brake repair service or rotor replacement. A good place to start is with how long your brakes have been in use. Brakes pads need to be replaced every 50,000 miles or so. This number can change depending on factors such as brake pad hardness, driving habits, brake materials, and the environment. You may find you need a brake replacement or service anywhere between 25,000 miles and 75,000 miles.
For that reason, it's essential to watch out for red flags within this range. Some of the signs that may indicate you need brake service or a rotor replacement include:
Jittery Braking: Jittery braking and vibrations when braking may suggest that your rotors are warped. If this is the case, our expert technicians can clean or grind down the surface of the rotor or replace it to ensure effective braking.
Brake Pad Thickness: The thickness of your brake pads indicates how effective your braking power is, which should be checked routinely. Our technicians know how thick your brake pads should be and can tell when you are approaching or surpassing brake pad thickness thresholds.
Squealing or Scraping Sounds: Squealing brakes are nothing to be taken lightly and should be serviced immediately. Brake pads come with small metal hairs at the very bottom to let you know when the brakes are about to run out of gripping material. If you experience this issue, bring your vehicle to a trusted mechanic like us immediately.
Service Your Brakes and Rotors with Us
If it's time for brake service, we encourage you to schedule an appointment with our service department. Keep your vehicle braking as it should and experience speedy, precise auto service when you choose Paul Miller Audi. We look forward to hearing from you!
Hours
Monday

9:00 AM - 8:00 PM

Tuesday

9:00 AM - 8:00 PM

Wednesday

9:00 AM - 8:00 PM

Thursday

9:00 AM - 8:00 PM

Friday

9:00 AM - 6:00 PM

Saturday

9:00 AM - 5:30 PM

Sunday

Closed