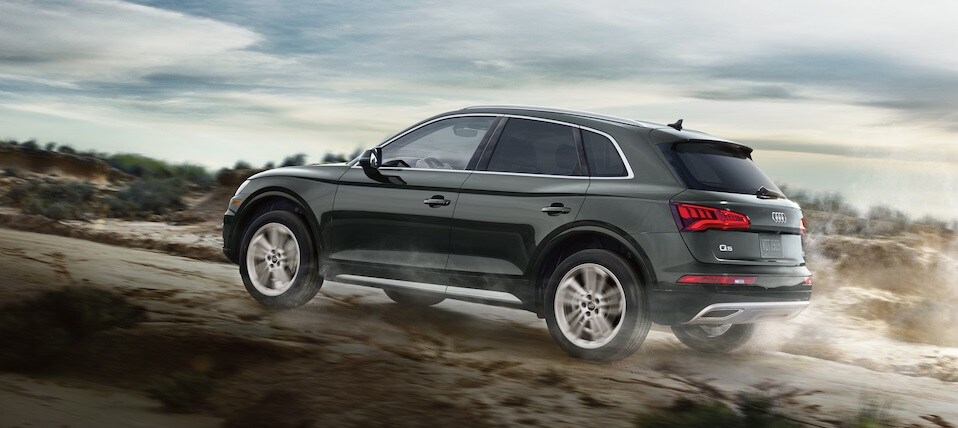 The 2019 Audi Q5
Compared To The 2019 Acura RDX
Why Should I Buy an Audi Q5 Instead of an Acura RDX?
The four rings in the Audi logo symbolize a lot of things. Originally, they were designed to represent the coming together of four major automotive manufacturers in 1932 to create the Audi company. Now, when our customers here at Paul Miller Audi see them, they instantly make us think of sophistication, quality, refinement, and luxury.
With that kind of reputation preceding it, it's no wonder the entire lineup of Audi models surpasses expectations, and clearly blasts competing makes and models out of the water.
If you're considering a new SUV, and the Audi Q5 is calling your name, you'd do well to listen. It's a stylish compact crossover that seats five, drives like a dream, and comes backed by decades of Audi legend and craftsmanship. While it faces some stiff competition from other brand names, when it comes to side-by-side comparisons, the Audi Q5 easily comes out ahead.
Ready to learn more? Check out our research pitting the Q5 against the Acura RDX. Both offer the promise of luxury and pampering, but our Audi delivers it. Read on to see how the Q5 easily swats the RDX out of its way.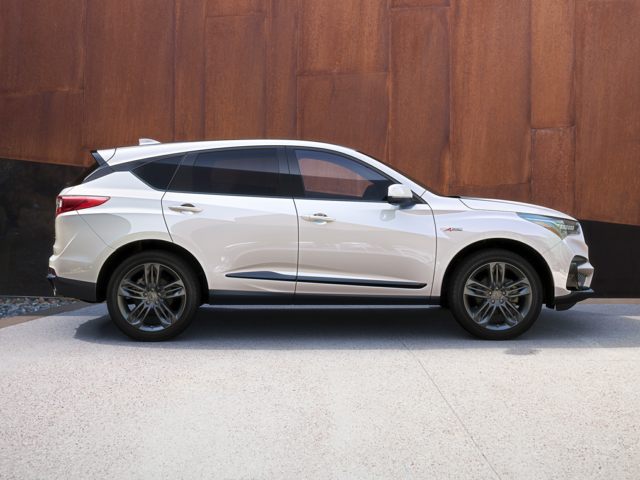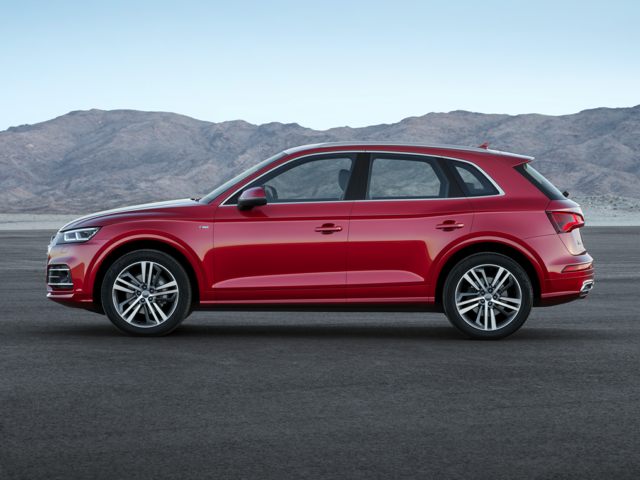 All-wheel drive
Ask any driver in Caldwell or Wayne, NJ, when it comes to navigating roads that are slippery with rain or snow, all-wheel drive can be your best friend. With the signature Audi all-wheel drive system called Quattro standard on every Q5, you never have to wonder if your vehicle has your back when the going gets rough. The Acura RDX, on the other hand, has all-wheel drive available, but only as an option that you have to remember to request.
Fuel Range
Want to make your tank of gas go further on Livingston and Morristown roads? The Audi Q5 can help. It has a longer range between fill ups than the Acura, averaging 407 miles in the city and 500 miles on the highway per tank, compared to the RDX average of 376 miles in the city and 479 miles on the highway.
Size and Space
The Audi Q5 and the Acura RDX measure roughly the same size, and both seat five people comfortably. However, the Audi does measure a little smaller in a couple of areas than the RDX. Despite that, though, it manages to maximize its dimensions better, with a more-spacious cabin than the Acura, including offering you, and your tallest passengers, more headroom than the RDX.
Customization Options
Audi understands that drivers in West Orange, Parsippany, and beyond, like to have options available to them when selecting their vehicle. That's why the Q5 gives you the choice between a number of great trim levels, as well as a few different add-on packages with extra features. The Acura RDX, on the other hand, doesn't allow you to move up trim levels, because it's a single-trim model. The only way you can configure this SUV to work the way you want it, is by ordering special packages at added expense.
Test Drive a New Audi Q5 in Parsippany
We could talk to you all day what makes the Audi Q5 the best SUV for your needs. But, we'd be better off showing you. Stop by and visit us in person to meet this great model for yourself and take it for a test drive. One spin behind the wheel, and we're sure you'll agree that the Audi Q5 has more to offer New Jersey drivers than the Acura RDX ever could.
Hours
Monday

9:00 AM - 6:00 PM

Tuesday

9:00 AM - 6:00 PM

Wednesday

9:00 AM - 6:00 PM

Thursday

9:00 AM - 6:00 PM

Friday

9:00 AM - 6:00 PM

Saturday

9:00 AM - 3:00 PM

Sunday

Closed