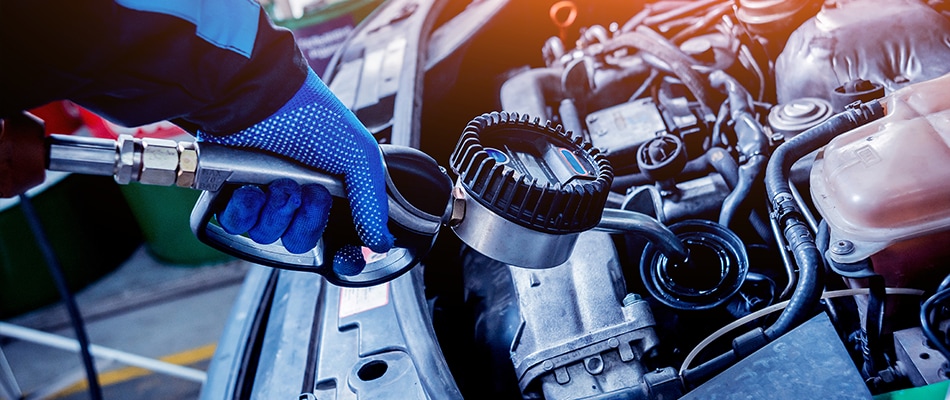 Oil Change Service Available at Paul Miller Audi in Parsippany, NJ
Don't Forget To Change Your Audi's Oil
Your Audi car or SUV is a wonderful piece of machinery that requires routine maintenance to keep it running strong. One of the top regular maintenance issues is the simple oil change. Whether you're driving an Audi A4, Audi Q3, Audi Q5, or any other Audi car or SUV, you'll want to make sure that your engine's oil is good to go.
Why Is The Engine's Oil Important?
The oil in your Audi's engine lubricates every part while you drive around West Orange, Livingston, or beyond. As it goes through your engine, it also cools and cleans any debris that may have found its way inside. Over time, the oil will begin to deteriorate, which will cause it to become wither too thin or sludgy. It may also become dirty, causing the filter to malfunction. If left unchanged, the oil will stop working, which will lead to a larger and more expensive engine repair.
How Often Should You Get Your Audi's Oil Changed?
Most newer Audi vehicles are suggested to have their oil changed between every 7,500 and 10,000 miles, or at least once a year. This should help keep your car's engine running the way it should. Of course, every vehicle is different, so we recommend looking in your owner's manual to be sure. If you see the change oil light appear on your dash, you'll want to schedule an oil change in Parsippany at that time.
Where Should You Get Your Audi's Oil Changed?
If you're looking for an excellent Audi service center near Livingston, Wayne, NJ, or beyond, our Paul Miller Audi service center is here to help. We offer an experienced team of certified Audi technicians along with a fully stocked genuine Audi parts center to best service your Parsippany area Audi vehicle.
Hours
Monday

9:00 AM - 8:00 PM

Tuesday

9:00 AM - 8:00 PM

Wednesday

9:00 AM - 8:00 PM

Thursday

9:00 AM - 8:00 PM

Friday

9:00 AM - 6:00 PM

Saturday

9:00 AM - 5:30 PM

Sunday

Closed