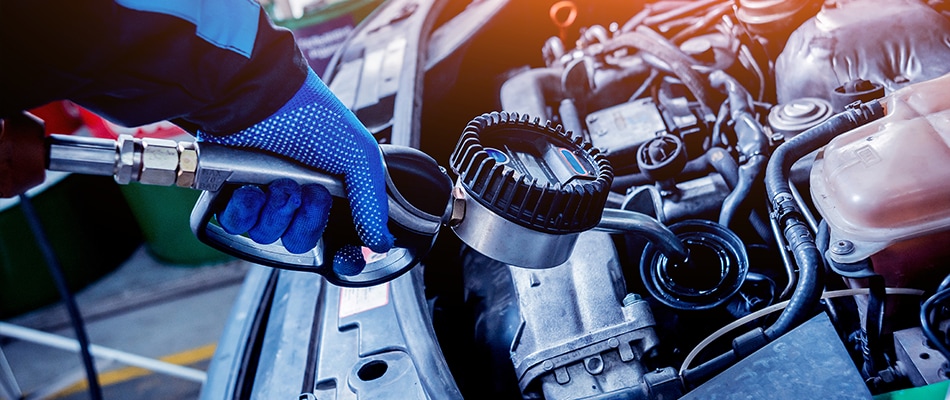 Oil Change Service Available at Paul Miller Audi in Parsippany, NJ
Oil changes are one of the most well-known auto services. However, when it comes to oil changes, many either don't know the importance of them or put them off. While finding auto service near Parsippany, NJ, may have been difficult in the past, you can count on a more convenient and timely experience when you come to Paul Miller Audi.
Discover the need-to-know information about oil changes and the benefits of visiting us.
Why Are Oil Changes Important?
When you think of the capabilities of an engine, it's not hard to imagine that there are a lot of fast-moving parts. Metal moving against metal quickly can cause lots of friction and lots of heat. For that reason, engines need something special to reduce heat and friction, and the solution is motor oil. The great thing about motor oil is that it can accomplish this task, but it can only do so effectively for so long.
As time goes on and you drive your vehicle, the oil becomes dirtier with engine wear particles and less effective. Without motor oil functioning as it should, that heat and friction can wear out your engine prematurely and even cause damage. Motor oil changes are necessary to ensure that your oil is performing as it should.
The Benefits of Coming to Paul Miller Audi in Parsippany, NJ
If it's been about 3,000 miles since your last oil change, or the interval listed in your owner's manual, then we invite you to schedule an oil change with us. We offer the means and expertise to make sure that your oil change is fast and effective. With a state-of-the-art facility, advanced equipment, and a team of dedicated technicians, we are ready to deliver a speedy, precise oil change.
Schedule an oil change with our service team today!
Hours
Monday

9:00 AM - 8:00 PM

Tuesday

9:00 AM - 8:00 PM

Wednesday

9:00 AM - 8:00 PM

Thursday

9:00 AM - 8:00 PM

Friday

9:00 AM - 6:00 PM

Saturday

9:00 AM - 5:30 PM

Sunday

Closed