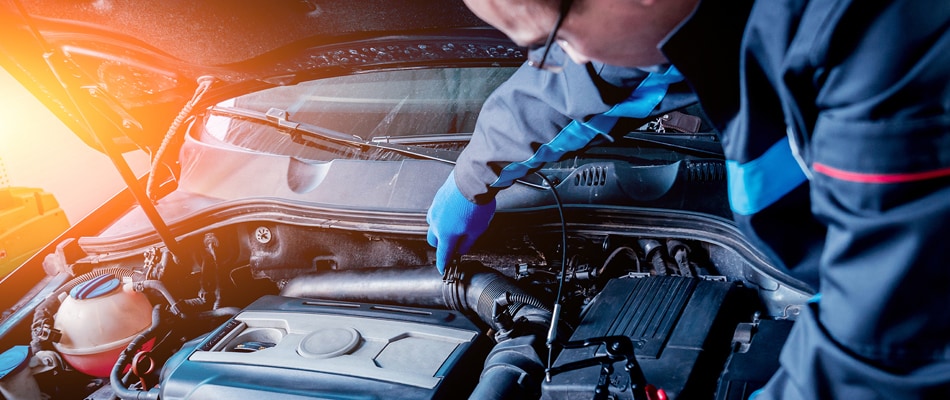 Feel Secure With A Multi-Point Inspection From Paul Miller Audi
The best way to be on top of repairs is to know about them before they become a major issue. While you should be having your routine maintenance, such as oil changes, brake inspections, tire rotations, etc., done regularly, this once-a-year multi-point inspection will give you an early warning of any bigger repairs that may be headed your way.
What Do We Look For In A Multi-Point Inspection?
While every service center is different, your multi-point inspection will usually include:
Checking Fluids - From your engine's oil and transmission fluid to your brake fluid and wiper fluid, our technicians will go through every fluid that's inside your vehicle to make sure that they're full, there aren't any leaks, and they're clean.
Testing Belts And Hoses - No one wants to have a belt break or a hose leak when you're driving your daily commute. Our techs will test each one and make sure that they are ready to go.
Inspecting Tires - Checking your air pressure, tire wear, and alignment all come into play when we look at your tires.
Taking A Look At Shocks And Struts - Not normally an issue, but something that should be checked, we'll make sure your shocks and struts are in great condition.
And Much More! - We'll also look through your transmission, drivetrain, steering, brakes, electronics, interior and exterior features, and much more.
Schedule Your Next Multi-Point Inspection At Paul Miller Audi
If you want to stay ahead of the game and be prepared for any potential vehicle problem, we suggest scheduling your multi-point inspection with our Paul Miller Audi service center. Our technicians are thorough and will inform you of any issues that your car may have.
Hours
Monday

9:00 AM - 8:00 PM

Tuesday

9:00 AM - 8:00 PM

Wednesday

9:00 AM - 8:00 PM

Thursday

9:00 AM - 8:00 PM

Friday

9:00 AM - 6:00 PM

Saturday

9:00 AM - 5:30 PM

Sunday

Closed